Publication
With supplier audits to a sustainable supply chain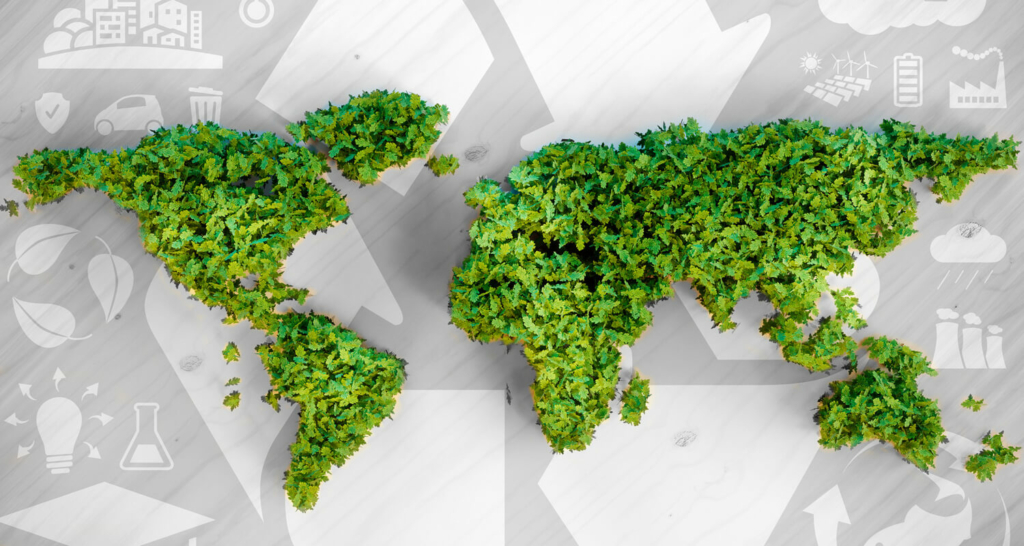 The Bundestag has made its decision – the Supply Chain Law is on its way! And now the good news: There is a uniform approach to auditing suppliers, in relation to all of the pillars of sustainability, for every company that has supplier relationships. Let us introduce it to you.
Pressure on companies is rising
Stricter legislation, public pressure, your own motivation: There is no longer any way around sustainable supply chains. Sustainable supply chains are a challenge for all companies.
How can sustainability in the supply chain be ensured?
Most companies have no idea where to start. They are confronted with complex regulations, patchy standards, and different certification possibilities. In order to take all of the pillars of sustainability into consideration in the supply chain – the ecological, economic, and social pillars – companies must, among other things, address the following factors along the value added chain:
CO2 emissions produced vs. the entire spectrum of climate damaging gases in the form of CO2 equivalents.
Country-specific legislation and different certification systems around the world (e.g. in the case of green electricity).
Complying with employee rights and promoting health and diversity of employees.
Use standardised audit logic to achieve sustainable supply chains
Auditing suppliers with respect to ecological, economic and social sustainability criteria creates transparency at the start of the value added chain and at the same time provides indications of any initial areas for potential optimisation. The goal is clear: It requires a system that can be deployed immediately, saves time and capacities and, on the basis of clearly defined KPIs, assesses suppliers in a transparent and neutral manner.
A standardised audit logic fulfils these aims and in addition can be used equally for all suppliers with which there is a business relationship, regardless of location, size or product. Using the data gathered, the suppliers can be categorised in a targets system and analysed, in order to allow a system to subsequently be set up to track measures in the case of significant target deviations that may, for example, involve a reduction of emission or increase in occupational safety. Subsequently, it is recommended to establish a corresponding supporting monitoring of measures, especially in the case of large discrepancies from the target situation. In this way, risky suppliers can be identified at an early stage and monitored with the aid of a risk radar, Failures and risks of default can be actively counteracted.
The audit logic in detail
Five categories
Questionnaire based
Pre-audit self-evaluation by suppliers
Final assessment through external evaluation
Classification of suppliers based on criticality
Management summary of all suppliers
A standardised audit logic thus helps in relation to production losses, crisis situations, fines and penalties, and damage to your public image arising from a disregard of sustainability regulations, for example in line with the Sustainable Development Goals.
KBC can look back on many years of experience in the area of supplier auditing. This experience allows us to fully support you in establishing a sustainable supply chain. If you have any questions with respect to this topic, we would be delighted to hear from you.