Pressrelease
KBC is one of the best consultancies in the country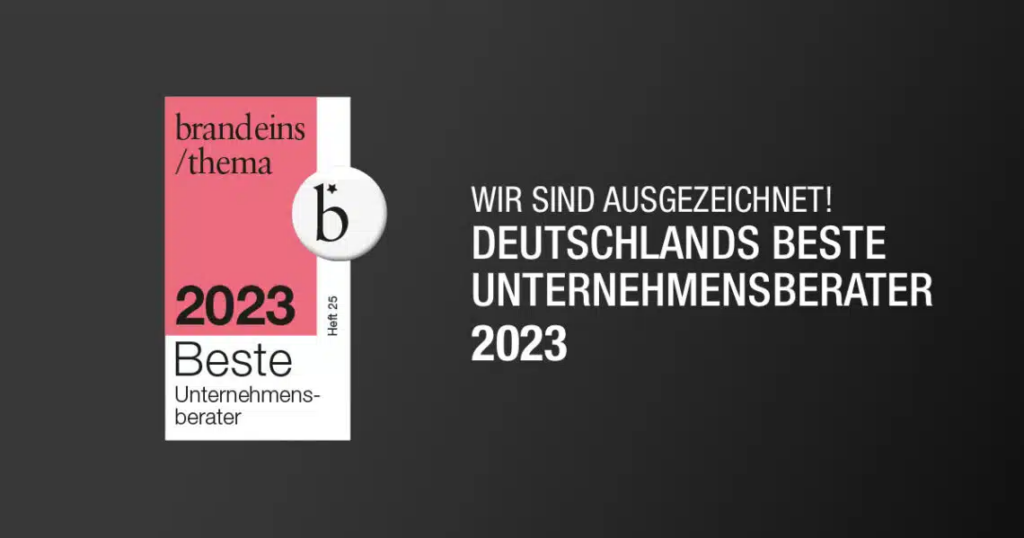 In the ranking by Statista and the business magazine brand eins, KBC ranks among the best management consultancies in Germany for the first time. The results are based on an extensive survey of experts and clients and their recommendations. 300 consultancies made it onto the list of the best this time. We were able to score with our high level of competence in the "Auto & Suppliers" sector.
"Being among the best consultants in the industry fills me with pride and shows what our terrific team of consultants does for our clients every day." Stefan Kemény, Managing Director and Senior Partner of KBC, is pleased. "We focus entirely on the individual needs of our clients and help them find custom-fit solutions beyond prefabricated patterns – and that goes beyond pure consulting. We are extremely pleased about this award and would like to thank our colleagues and especially our clients for the great rating," Kemény continues.
About the ranking
Together with the well-known market research institute Statista, the independent business magazine brand eins determined the best consulting firms in Germany for the tenth time.
A total of 8,328 partners and project managers of management consultancies were identified for the expert survey. 1,967 consultants took part in the survey and were able to give recommendations for a total of 16 sectors and 19 areas of work. The recommendation of one's own management or business consultancy was excluded. The subsequent online survey was conducted with 1,300 senior managers from various companies. The ratings of the market experts and customers surveyed were decisive for the ranking.
The entire ranking for 2023 can be found here: www.diebesten.brandeins.de.